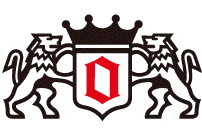 Orient Watches

Orient Watches from my collection
Please note that the watches on my site are not for sale. This is my personal collection. Thank you!
Update July 30, 2016
---
Welcome to my Orient Watch web page. In the past year Orient has become my favorite watch brand. I really enjoy the bold, fun and exciting style of these very affordable watches. My goal is to collect as much information about Orient watches as possible. Please enjoy these pages, and if you have any information to add, by all means contact me. Thanks!
---
Click here for the Orient Watch Movement Database - Updated July 30, 2016.
---
I'm in the process of creating an Orient Watch Picture Database. I need pictures from you to grow this database. If you agree to allow me to put a picture of your watch on my website, please send me a picture of your watch. Please include your name and I will credit the image if you would like. In addition, please include the following info if possible: The markings on the case back and the number marked on the rotor. Thank you for your help! Click here to email your watch info to me.


Click on the thumbnail to go to the page for the watch
---

Orient Star Power Reserve

Orient "Planet Orient"

Titanium Diver

Orient Tonneau

Orient 3-Star
---
I'm working to find some information on the history of Orient watches. There's not a lot in English in the Internet at this time. The following is from the official Orient Watch Co., Ltd web site:




Orient Watch was established in July 1950 in Tokyo as a manufacturer of wristwatches. Its predecessor dates back to 1901, when Shogoro Yoshida, the founder, opened a wholesale store of watches in Ueno, one of the commercial districts in downtown Tokyo. For more than 50 years since our foundation, we have tried to do our best to make the Orient brand disseminated throughout the world by emphasizing global marketing efforts.




The Wikipedia entry for Orient Watches contains the following information:





The Orient Watch Company, Limited (オリエント時計株式会社, Oriento Tokei Kabushikigaisha?) is Japan's largest producer of mechanical watches and since 2009 has been a subsidiary of the Seiko Epson Corporation. The company produces both quartz and mechanical watches, but concentrates its marketing efforts and receives 55% of its international sales from the latter.

The company was founded in Tokyo, July 1950; though, it has roots that date back to 1901 when Shogoro Yoshida opened a wholesale watch shop in Ueno. Through its sixty-year history, the company has contributed several technological advances in watchmaking efficiency such as the development of power-reserve indicators and use of in-house movement production of watches in the hundred-dollar price range.

In-house movement production, defined as a watch manufacturer having direct intellectual property rights to the movement they produce, is not common; the list of companies that do this is very short.

Although a subsidiary of the Seiko Epson Corporation, Orient operates as an individual entity.Citizen, Ricoh Elemex and others primarily or exclusively sell quartz watches.

Orient sets itself apart from the other major Japanese watch companies by focusing on self-winding mechanical watches; Seiko,

I would love to get some information on manufacturing sites, production volume, and distribution of Orient watches. If you can add any information please email me. I would greatly appreciate it.



---
Orient watch links:
Higuchi Inc sells higher-end Japanese watches. This page has links to Orient watch catalogs